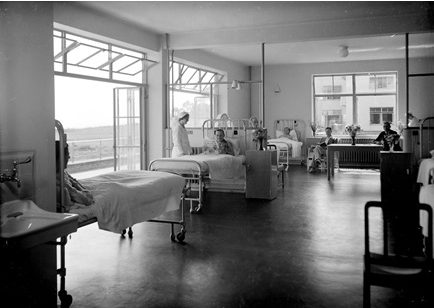 Hayes Point was originally a hospital which opened in 1936 to treat patients with tuberculosis.
Construction commenced in 1931 and was finally completed in 1938. Sully Hospital was opened by the Duke of Kent on 6th November 1936.
With a total of 300 beds, Sully Hospital was the last institute established for the treatment and abolition of tuberculosis by the King Edward VII National Memorial Association.
Taken over by the Welsh Hospital Board in 1948, the building was subsequently developed as a general hospital which played a significant part in treating wartime casualties including evacuees from Dunkirk.
Designed by W A Pite, Son and Fairweather, an architectural practice of London which devised the S ward block with traps to provide shelter and 'sun heated air'.
The hospital was built as a single building with internal corridors containing all the functions of the hospital. Facing the main entrance was the Nurses' and Maids' home containing 132 bedrooms.
This block, now known as Woodlands, formerly the nurses block with a main entrance that still marks the beginning of the main spinal corridor leading to what was the Administration Block, which now contains the Concierge Office. This block also contained kitchens on the ground floor and medical staff quarters on the first floor.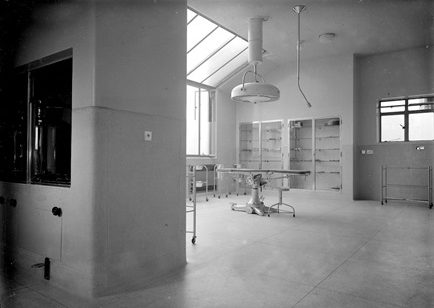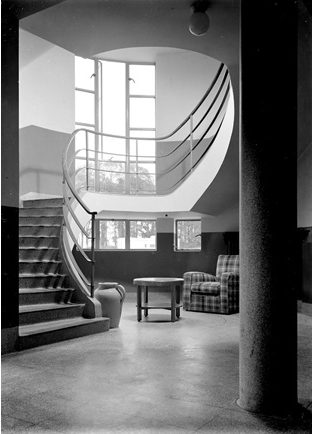 The central block, now known as Courtlands, contained social suites on the ground floor, the X-Ray department on the first floor and an operating theatre on the second.
The Ward Block, now known as Headlands, stretched east and west on three floors so that every ward faced out to sea and contained six 50-bed units, three for men and three for women.
Now Grade II listed, the estate, whilst extended and developed in recent years to provide 236 apartments, remains "an outstanding example of inter-war architecture, which has survived almost unaltered" and is considered to be one of the finest representations of Modernist sanatoriums in Britain and one of the last great Modernist landmarks remaining in the whole of Wales.
We are privileged to live in such a historic building sitting in c.45 acres of grounds and with this privilege comes great responsibility to protect the estate for generations to come.
Sully Hospital Gallery
Below is a small collection of images of Sully Hospital before it was closed and redeveloped into Hayes Point apartments.